MEASURED PARAMETERS
RMS values of the vibration velocity of supports from 0.1 to 30mm/s in the frequency band 10...1000Hz;

The range of vibration displacement of the rotor in the range 10...2000μm in the frequency bands 5...500Hz or 10...1000Hz;

Axial shift of the rotor in the range -1...0...+1mm or -2.5...0...+2.5mm;

Other vibration and fur parameters. Values, temperature, current.
FUNCTIONALITY
Up to 38 control modules and logic modules;

Inter-channel synchronization measurements with an accuracy of 1 ms;

Visualization of the measured values on the 7 "color touch screen;

The issuance of alarm signals to external alarm and protection systems, relay outputs;

Integration with external devices and systems, interfaces Ethernet, Modbus TCP/IP, current loop 4...20mA;

Diagnosis of a fault condition of equipment and communication lines;

Forming of the archive of measured data and events, MySQL database;

Customize settings "ALARMS" and "TRIPS" under the password;

Custom change of configurations of control modules and logic modules;

The ability to duplicate information on an external widescreen monitor.
SOFTWARE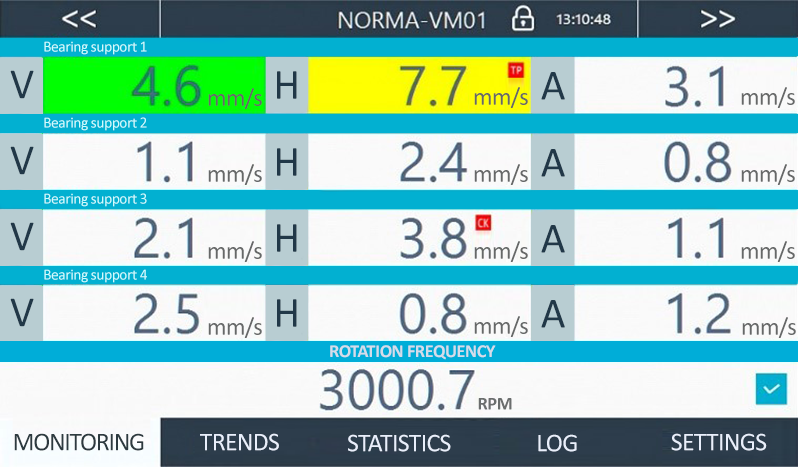 Displays the current settings.
Highlight 'alarm' values.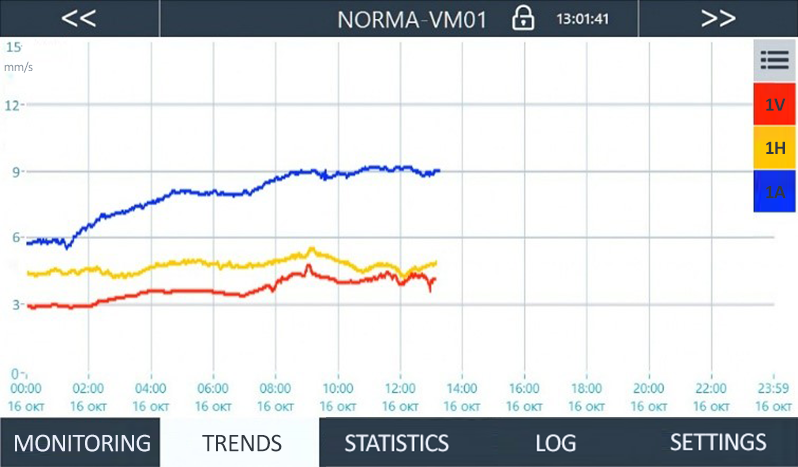 Controls the display of trend.
Viewing archived data.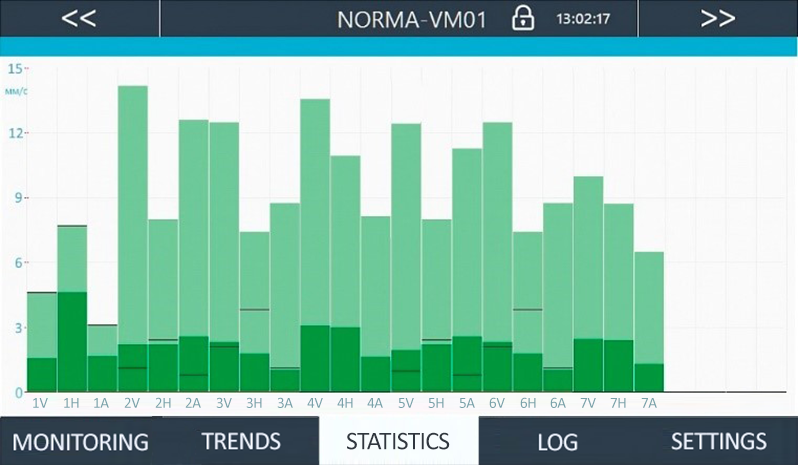 A bar graph displaying the maximum and average values for the period, and the current limit values.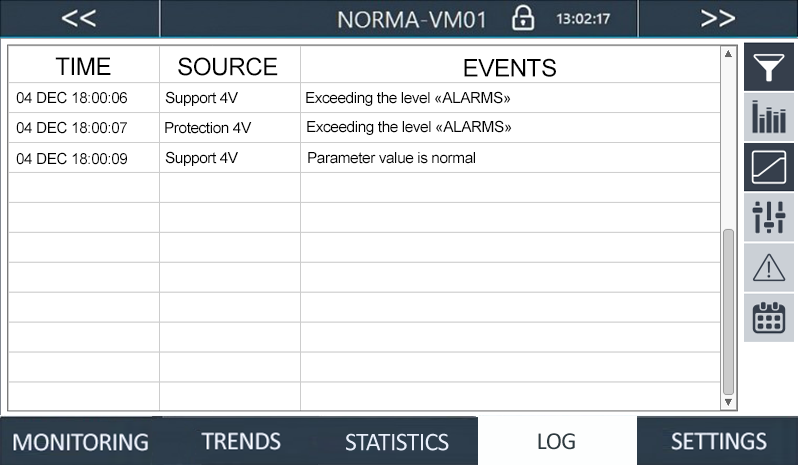 Automatic check-in excess of setting events, performance settings and malfunction.