LVDT sensors
LVDT Industrial Series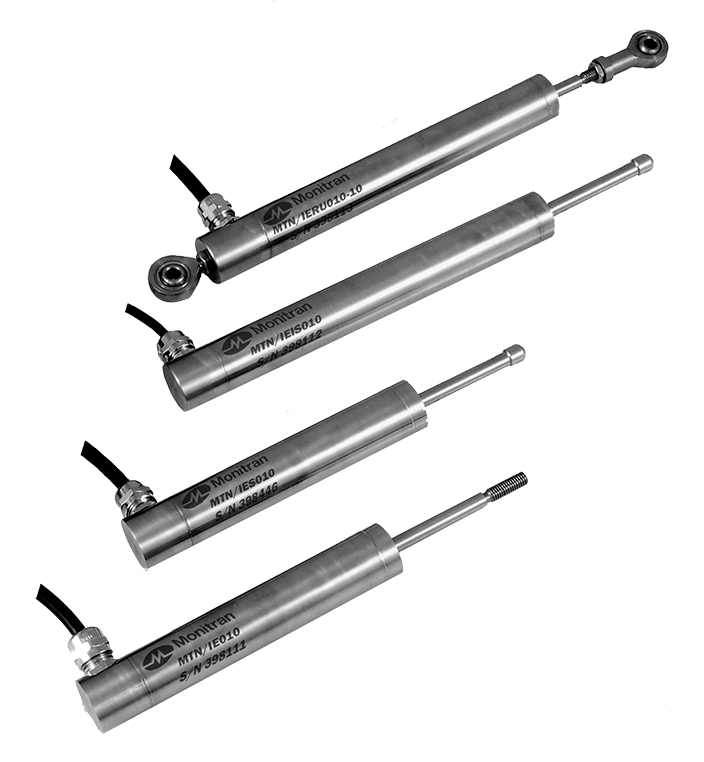 The Industrial Series LVDTs provides simple and accurate measurement of linear displacements. Range ± 0.25 to ± 550mm. Linearity is better than ± 0.5%. (optional ± 0.25%). Stainless steel case, various designs.
Options
These options allow you to optimise the LVDT for your specific application though not all are available on every series and the selection of one may exclude others. Monitran will always try to meet your exact requirements.
Build Options:
Axial/radial connection;

Integral cable/electrical connector;

Spring loaded return with ball end on core;

Rod end bearings;

Extension rod wiper to exclude dust from body;

IP68 protection (Industrial Series);

High temperature operation, 150 ºC, 250 ºC (note standard is 80 ºC);

Cable type, ETFE, steel overbraided, polyurethane waterproof;

Pressure up to 400 bar.
Electrical Output Options:
AC voltage;

0-5 VDC;

0-10 VDC;

±2.5 VDC bipolar;

±5 VDC bipolar;

44-20 mA.