Software
NC-Monitor 2.0 Software Package
Software package for archiving and visualization of any technical and technological parameters, such as general vibration level, mechanical parameters, temperature, pressure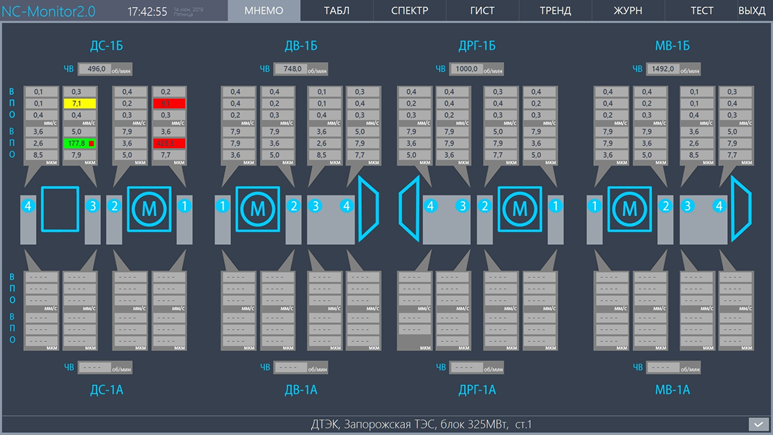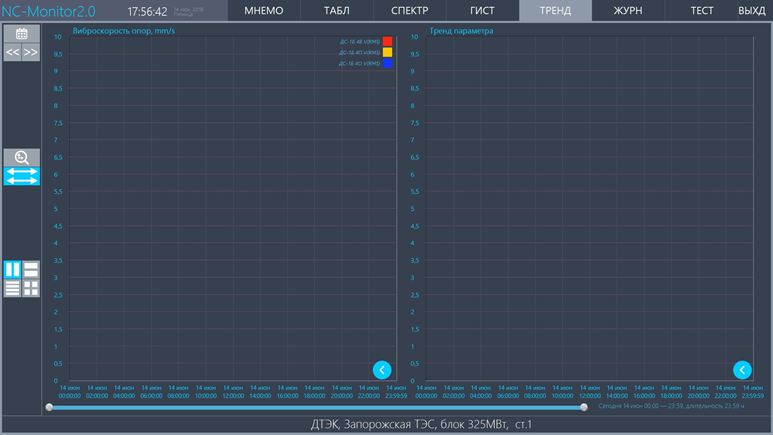 Several types of display of current parameter values (mimic diagram, table, histograms);

 

  Color indication of alarming parameter values, markers of inactive events;

 

  Customizable screen for presenting archived data for a selected period of time;

 

  Filtering log events;

 

  Reporting by parameters and events;

 

  Setting settings individually for each parameter or for groups of parameters;

 

  Express test mode for equipment and communication lines.
For a local workstation with a 7'' monitor, the version of the NС-Monitor 1.0 software package is used. This version retains all the functionality of the NC-Monitor 2.0 package (except for the mimic diagram) with adaptation for the touch mini-monitor.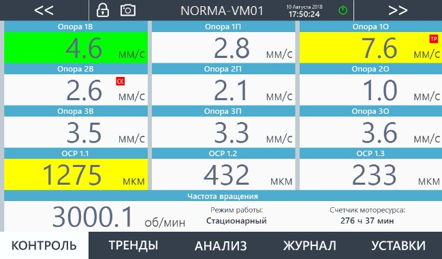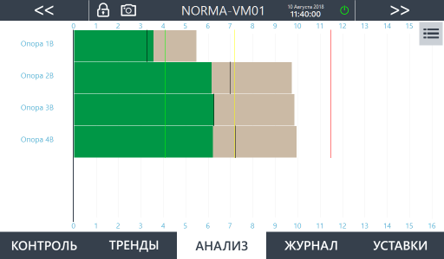 NC-Vibro 2.0 Software Package
Software package for archiving and visualization of technical condition parameters of critical machines for monitoring and vibration diagnostics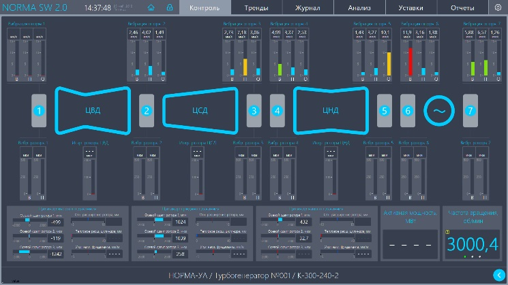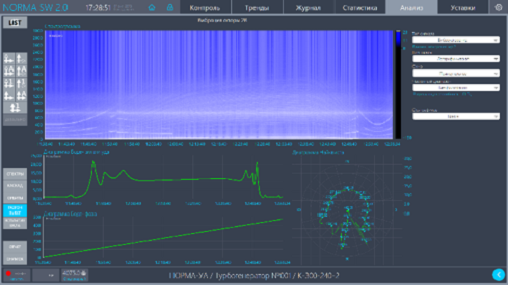 Inclusion in the software package of up to 12 controlled units;

 

  Display of current values of vibration parameters and mechanical quantities on the mnemonic diagram of the unit in the form of a bar chart;

 

  Displaying parameter trends for a selected period of time;

 

  Spectral analysis (spectrum, cascade, spectrograms), plotting the orbits of the rotor in the bearing bore, the ascent of the shaft, the Bode, Neyquist diagrams;

 

  Logging of alarm events and equipment malfunctions with a filtering system by channel, by event type and by time;

 

  Report generation with saving the document in PDF format or printing;

 

  Change of settings, hysteresis and time delay of relay operation;

 

  Reconfiguration of control modules and logic modules;

 

  Emulation mode for testing equipment.
For the local workstation with a 7'' monitor, the

NC-Vibro1.0

version is used, retaining the monitoring functions (except for the mnemonic diagram) and the diagnostic functions in terms of spectral analysis.
div class="uk-grid" data-uk-grid-margin>